Effective And Convenient Condos Swimming Lessons In Singapore With Swim Best Swim School
Condos swimming lessons and classes in Singapore – Swimming lessons conduct at condominium pool in Singapore is the most convenient for residents to learn swimming. In general, private swimming classes are conducted at most condominiums in Singapore, while group swimming lessons are conducted at some condominiums in Singapore. Overall, SwimBest Swim School are having group and private classes, at some condos in Singapore. Last but not least, we can do a free matching service for coach and student at no extra charges. Most importantly our swimming instructors in Singapore, are certified by National Registry of Coach (NROC), and registered with Sports Singapore, AUSTSWIM and the Singapore Swimming Teachers' Association (SSTA).
Private Swimming Classes In Condos Singapore – 100 percent attention for yourself or your loved ones. In addition, flexibility to choose your time and venue. Furthermore, classes can form within family members, group of friends or individual one to one.
Group Swimming Classes In Condos Singapore – Class size about 4 to 6. Group swimming lessons allows children to see their friends going underwater, blowing bubbles and this in turn gives them the courage to forget their fears for a moment and give it a shot. Furthermore, group swimming classes form the spirit of camaraderie and helps develop social skills – especially beneficial in building confidence in shy, fearful kids.
Take a look what parents have to say at google reviews
Condos Swimming Class in Singapore – Get in touch with us today and register condominium swimming lessons for yourself or your love ones!
No.1 Best Condominium Swimming Lessons in Singapore.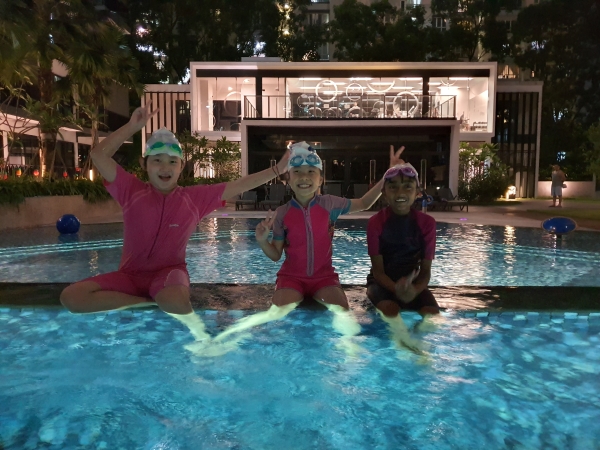 Note – All private swimming classes for condominium in Singapore register with us or arrange by us would entitle to 5% discount for the first month fee.